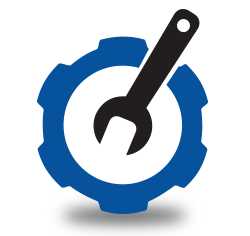 Featured Troubleshooting Tip Video
My clutch won't engage. What is leadwire damage?
This snippet is from Ogura's full length troubleshooting online video. In this 20 second video segment, we show how a cut or crushed leadwire can prevent the clutch or brake from engaging properly. So, before scrapping, double check the leadwire.
Check the lead wire to make sure there are no cuts, and to make sure the wires in the terminals are properly crimped and making contact.

Also, a crushed lead wire could have breakage internally.

If you get an intermittent reading while moving the wire, the lead wire is damaged.