General Purpose Clutches

for Gas and Diesel Engine Driven Components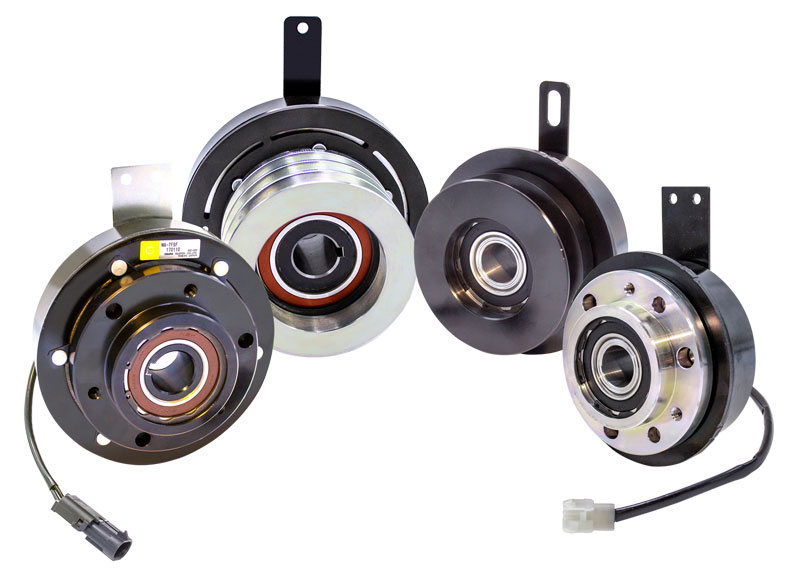 Electomagnetic General Purpose Clutches
for Gas and Diesel Engine Driven Components
Ogura general purpose electric clutches provide reliable performance for long life applications. These clutches are designed to mount directly to a gas or diesel engine shaft. They are used in many outdoor power equipment applications, such as stump grinders, pump jacks, fan and straw blowers, or in salt & sand spreaders. Ogura general purpose electromagnetic clutches can handle almost all direct engine mount clutch requirements in the 5 horsepower to 40 horsepower range. They are also ideally suited for outdoor applications in the agricultural, construction equipment, oil and gas field and power generation markets. Designed to transfer rotary motion directly from an engine, Ogura clutches feature standard crankshaft bore sizes and torque ratings to handle a variety of engines. A wide selection of forged machined pulleys or universal mounting output hubs provide a variety of connection options.
Featuring a solid forged rotor, high temp/long life bearings and e-coat corrosion protection, Ogura general purpose clutches can tackle the most demanding applications.
Remote actuation
The clutch can be engaged or disengaged from a remote location such as the cab in a truck or a control panel.
Safety
In cases where the clutch is driving applications such as a stump grinder or a trencher, many times these can be fitted with an operator presence control so if the operator lets go of the handle, the clutch automatically disengages. Since electric clutches are not speed dependent, they can be engaged and disengaged at any point in their speed range.
Reduced power consumption from the engine
Since the clutch is only engaged when it is required to run, engine horsepower can be utilized for other functions when the clutch is not driving. This is particularly important if horsepower is required to perform an independent driving function or in applications such as fans or blowers that consume a lot of horsepower and do not need to run all the time the engine is running.
Simple installation
Since the clutch runs directly off the battery, all that is required is a basic switch to engage and disengage the clutch.
Operator convenience
Rather than a mechanical linkage which can cause an additional force required by an operator to engage a clutch, an electric clutch is engaged by a simple flip of a switch. Because the clutch is engaged electrically, this switch can be incorporated into a control panel so the operator does not have to be in the same location as the clutch when it engages.
Cold weather starting
By using a clutch, the load is not engaged at start up. This allows the engine to come up to full efficiency before engaging the clutch. This helps to prevent engine stalling.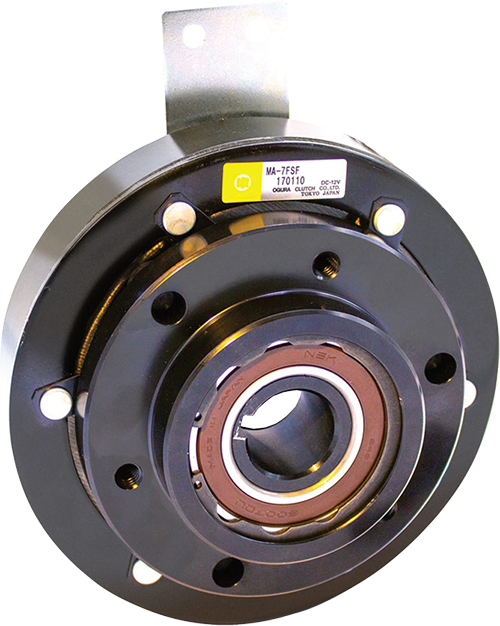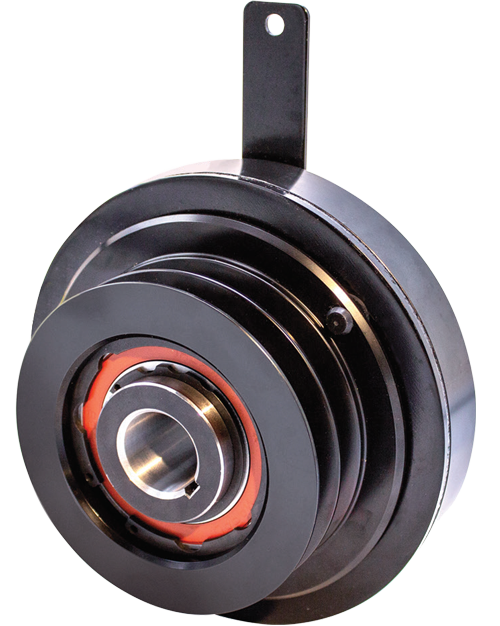 How General Purpose Electromagnetic Clutches Work