Ogura was founded in 1938 as a manufacturer of mechanical clutches for the machine tool industry. Electromagnetic clutches were developed in the late 1950's. In the early 1960's, air-conditioning clutches were developed and in the late 1960's, micro clutches were developed for office automation equipment. In the 1970's, lawn and garden clutches were developed, as well as a variety of industrial clutches and brakes such as the hysteresis and multiple disk units. In the 1980's, the spring applied brake line was developed along with the permanent magnet slip clutches. In the 1990's Ogura continued to automate their manufacturing facilities to lower their production costs. New models of clutches were also developed for industrial customers. These included the OPL, PHT, and MIC microclutches for use in paper transport drives and office automation equipment. New models of mobile and lawn and garden clutches were also developed to handle the ever increasing horsepower ranges in those markets. In the first half of the 2000 decade new manufacturing plants have been opened in the US and China to supply the demand of these markets.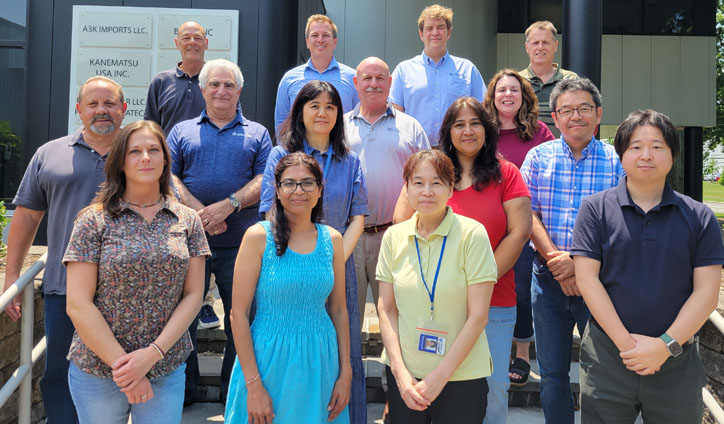 Company Size: Global manufacturer
Ogura has 14 manufacturing facilities located in Japan, South East Asia, China, North America, South America and Europe.
Ogura's manufacturing capacity is approximately 30 million clutches and brakes annually.
Worldwide, over 2,100 people are employed by Ogura.
Company sales are in excess of $500 million per year, with the majority in electromagnetic clutches and brakes.
Product Range: Over 5,000 products available
Ogura offers clutches and brakes for applications requiring .01 oz-in. to 25,000 lb.ft. of torque.There are approximately 5,000 different clutch models available. Besides an extensive standard product line we also have the flexibility to handle special designs or modifications for our customers.
Quality: ISO 9001:2015, ISO 14001:2015, and IATF 16949:2016
Ogura has pioneered the use of robotics in electromagnetic clutch and brake manufacturing. We have a dedicated design team responsible for developing continuous innovative ideas to help improve quality and to minimize production costs. Ogura has received the Xerox Award of Excellence. Ogura was also the first company in Japan to achieve the Total Quality Excellence Award (TQE) from Ford Motor Company. Ogura's manufacturing plants currently conform to international quality standards such as ISO9001, ISO14001, ISO/TS16949 and others.