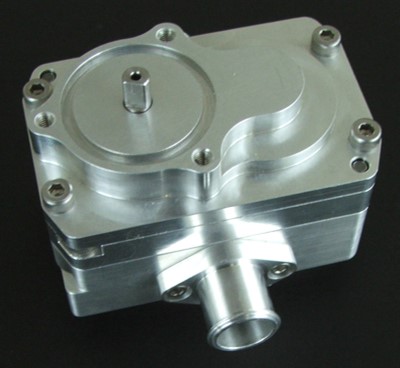 Ogura Expands Hydrogen Pump for Fuel Cell Applications
06-20-2019
Ogura is continuing to broaden its line of hydrogen re-circulation pumps used in fuel cells. As the number of fuel cell requirements continue to grow, there is an ever increasing demand for efficient hydrogen pumps to recirculate the hydrogen throughout the fuel cell stack. Because of the Ogura hydrogen pump's extremely high efficiency, more and more manufacturers of larger (>30KW) hydrogen fuel cells are utilizing Ogura TX series pumps. Special materials and coatings resistant to the corrosive effects of 100% humidified H2 are used throughout. Ogura pumps have an extremely wide sealing area internally between the lobes and housing and a special coating on the lobes which allow for extremely small clearances between the rotors and housing making them very efficient. In addition, since the lobes are hollow and constructed out of aluminum the expansion between the aluminum lobes and the aluminum housing is consistent to further maintain structural clearances. The presence of water droplets (or steam) in the H2 stream improve the pumps adiabatic efficiency even more. For most applications, Ogura also has designed a unique positive pressure cavity that avoids any chance of timing gear oil mixing with the hydrogen stream. Units also have new unique seals which have already been proven in the field to maintain high efficiencies in units running many tens of thousands of hours.

Ogura has been producing superchargers since the 1970's and over that time, has developed 13 different models of superchargers with specialty versions being used in fuel cells and emissions control applications. Ogura's manufacturing facilities are ISO recognized and conform to the ISO 9001:2015, ISO 14001:2015, and IATF 16949:2016.

If you would like us to build a special product for you or to modify one of our existing standard models, please contact us at 732-271-7361, and we will assist you in finding a product that will meet your needs. Or if you prefer, please visit our website at www.ogura-clutch.com for immediate information. Ogura Industrial Corp. Somerset, NJ.
---