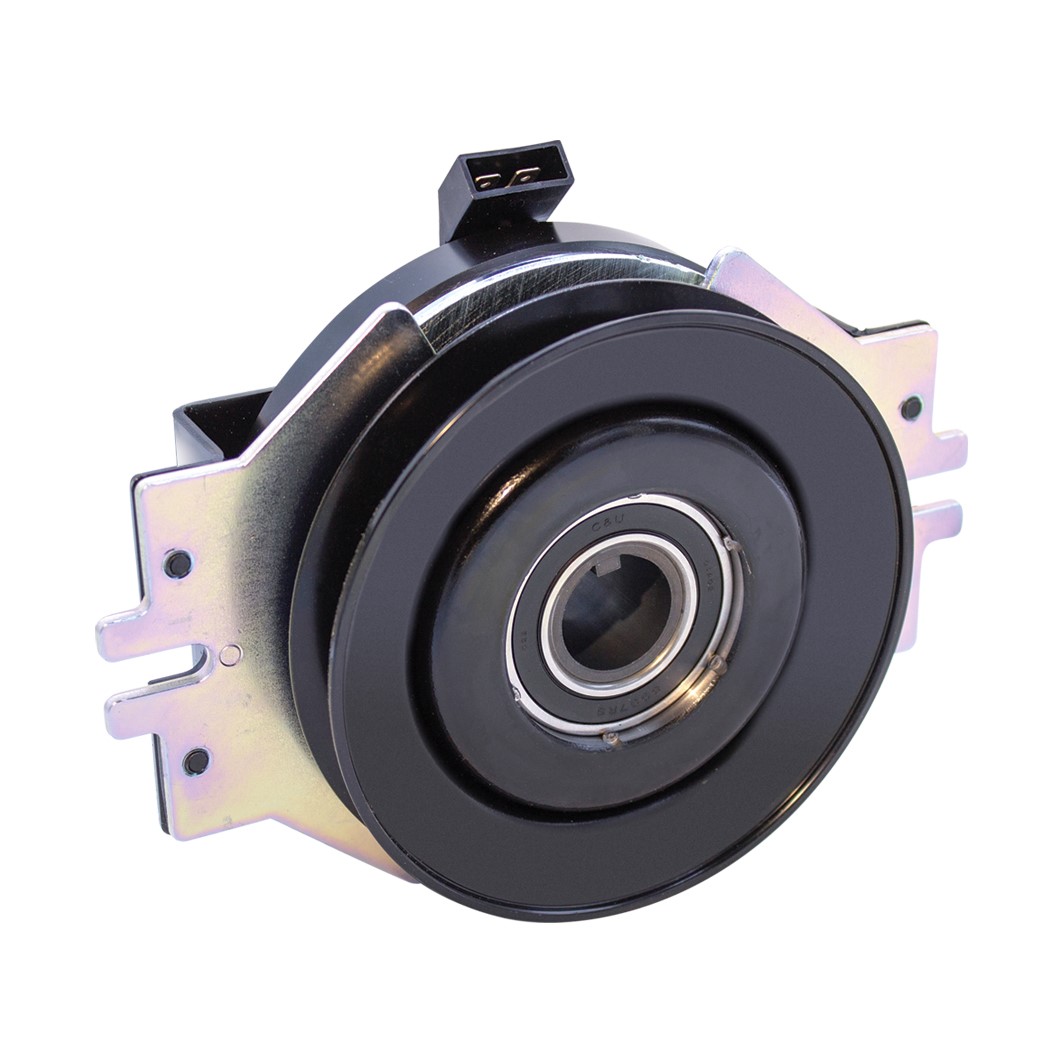 New High Performance PTO Clutch Brake for Outdoor Power Equipment
03-03-2019
Ogura has developed a new model, GT2.75, clutch brake for the outdoor power equipment market. This new clutch brake is patented both in and outside of the United States and offers customers advantages in both design and cost over older designs currently on the market. The clutch incorporates a six hard rivet design in the backing plated field shell that resists separation due to vibration from gas and diesel engines. The new design also has a built-in connector for easy wire attachment. A simple mounting slot on both sides of the clutch makes for easy assembly. The big advantage for the end user is when the brake plate wears, the plate can be flipped and the end user can gain additional wear cycles without having to replace the clutch. All units come with an integral key and high strength roll formed low inertia pulleys. To handle high inertia loads, a six-spring, 12 rivet design was used between the pulley and armature.

Ogura has been producing clutches and brakes since 1938. Over that time, we have developed over 5,000 different models of clutches and brakes. Although Ogura primarily produces electromagnetic clutches and brakes, we also produce magnetic particle, mechanical, pneumatic, hydraulic and a variety of specialty products. Ogura is the world's largest manufacturer of electromagnetic clutches and brakes. Current manufacturing capacity is over 30 million units per year. To provide localized support, we have manufacturing plants spread throughout the world in Asia, The Americas, and Europe. All manufacturing facilities are ISO recognized and conform to the ISO 9001:2015, ISO 14001:2015, and IATF 16949:2016.

If you would like us to build a special product for you or to modify one of our existing standard models, please contact us at 732-271-7361, and we will assist you in finding a product that will meet your needs. Or if you prefer, please visit our website at www.ogura-clutch.com for immediate information. Ogura Industrial Corp. Somerset, NJ.
---